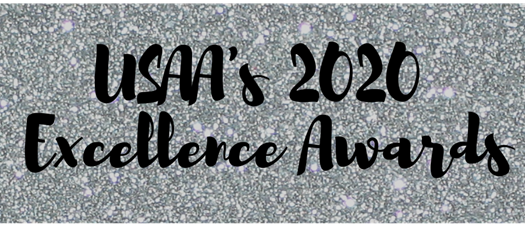 Join the USAA to celebrate the accomplishments of our members and present awards to the most deserving individuals on our most elegant night of the year!
This year's event will be like nothing we have seen before! Register for FREE to watch our Live Stream Awards Show & Celebrate those who have excelled in 2020!!
---
When: January 29th, 2021 ; 12:00pm - 1:30pm
Where: Virtual!
Virtual Watch Parties
Host a watch party @ your property or office and invite the whole team to PARTY.
Tag USAA on Social Media to be featured on our Facebook, Instagram, and Twitter.
Social Media Hashtags:
#USAAAwards - use this hashtag for all things Excellence Awards!
USAA's Excellence Awards Sponsors: