FREE - Diversity Equity & Inclusion Webinar (RPM Careers Week)
Sponsored by: Loebsack & Brownlee, PLLC
---
Thursday, July 15, 2021
11:00 AM - 12:00 PM (EDT)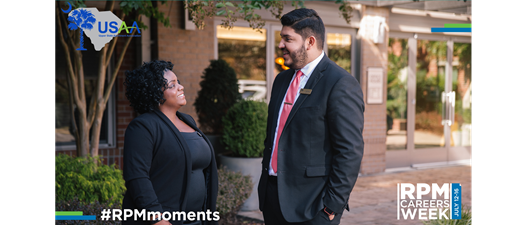 Words Matter - Navigating and Understanding Diversity Terms and Phrases
Have you ever walked away from a conversation wishing you could have a second chance to express the true intent of your message? With today's evolving communication landscape, it can be difficult and intimidating to keep up with the changing language. However, it is essential that we continue to have accessible dialogue with each other, whether that be in a personal or professional environment. Words matter and it is our responsibility to keep the lines of communication open and respectful.
In this webinar, we will explore how a deeper understanding of intent versus impact can help us avoid or analyze conversations. By defining specific terms and phrases, we hope to build clarity and reduce misunderstanding around words used when speaking of diversity and equity issues. What is the difference between equality and equity? If more of us know what the words or phrases are supposed to mean, we can avoid some negative interactions and create more positive conversations that will result in us reaping the benefits of diversity and inclusion efforts.
In this webinar, you'll learn:
The definitions of some commonly misunderstood terms
The difference between intention and impact
Tactics to use to keep conversations more productive
About the Speaker
Olivia Lockwood, Director of Open Up Coaching
Olivia Lockwood has 37 years of experience as an invisible minority in the field of technical sales and training. As an active coach and facilitator, she defines terms and shares experiences to provide options for participants to open up to improving relationships with more diverse groups of people. Olivia received a Bachelor of Business Administration from Texas A&M – Mays Business School. She is a Professional Certified Coach with the International Coach Federation and a Certified Professional in Talent Development from the Association for Talent Development.
The webinar is sponsored by: