DE&I Strategy: How It Will Attract and Retain Your Employees - FREE
Free Webinar to Celebrate RPM Careers Week
---
Thursday, July 21, 2022
11:30 AM - 12:30 PM (EDT)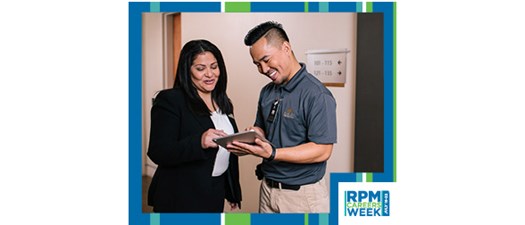 "How A DEI Strategy Attracts &
Retains Your Employees"
Organizations understand the importance of DE&I, but some do not know how an internal and organizational strategy can help them attract and retain employees. Learn how to design, execute and measure a DE&I strategy that will empower and encourage organizations and their employees for a more inclusive and diverse workplace while creating a sense of belonging.
Learn about:
One of the causes of employee turnover, particularly in marginalized groups
Two of the four different types of diversity
How diversity helps you attract talent and how inclusion helps you retain talent
How to create a DE&I Strategy help you meet your DE&I objectives and measure that strategy over time
Sponsored by:

Elizabeth Newkirk (she/her)
Manager of Digital Media, Loebsack & Brownlee, PLLC
Elizabeth (Liz) Newkirk (she/her) currently serves as Manager of Digital Media at Loebsack & Brownlee, PLLC, based in Charlotte, NC. Originally from Atlanta, GA, Liz has a background in digital marketing and analytics, content creation, leasing, and overseeing the execution and design of Diversity, Equity, and Inclusion strategies.
Liz obtained her bachelor's degree from Johnson C. Smith University and has multiple certifications. In 2021, Elizabeth received her Organizational Culture and Diversity certification Legal Environment certification, both from Arizona State University. A DEI certification from the University of South Florida. In 2020, she obtained a Social Media and Digital Marketing certificate from Clemson University, and currently, Liz is pursuing a Fostering Inclusion and Diversity Certification from Yale School of Management.
Her leadership roles include serving as Co-Chair of the GCAA Diversity, Equity, and Inclusion Committee and 2022 GCAA PSC Secretary-Elect. She currently serves on the NAA 2022 DEI Committee, Triangle Apartment Association DEI Committee, and AANC DEI Committee.