Back to Events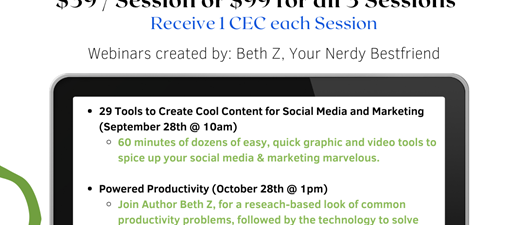 Powered Productivity Webinar
Webinar by: Beth Z "Your Nerdy Bestfriend"
Thursday, October 28, 2021
Event Details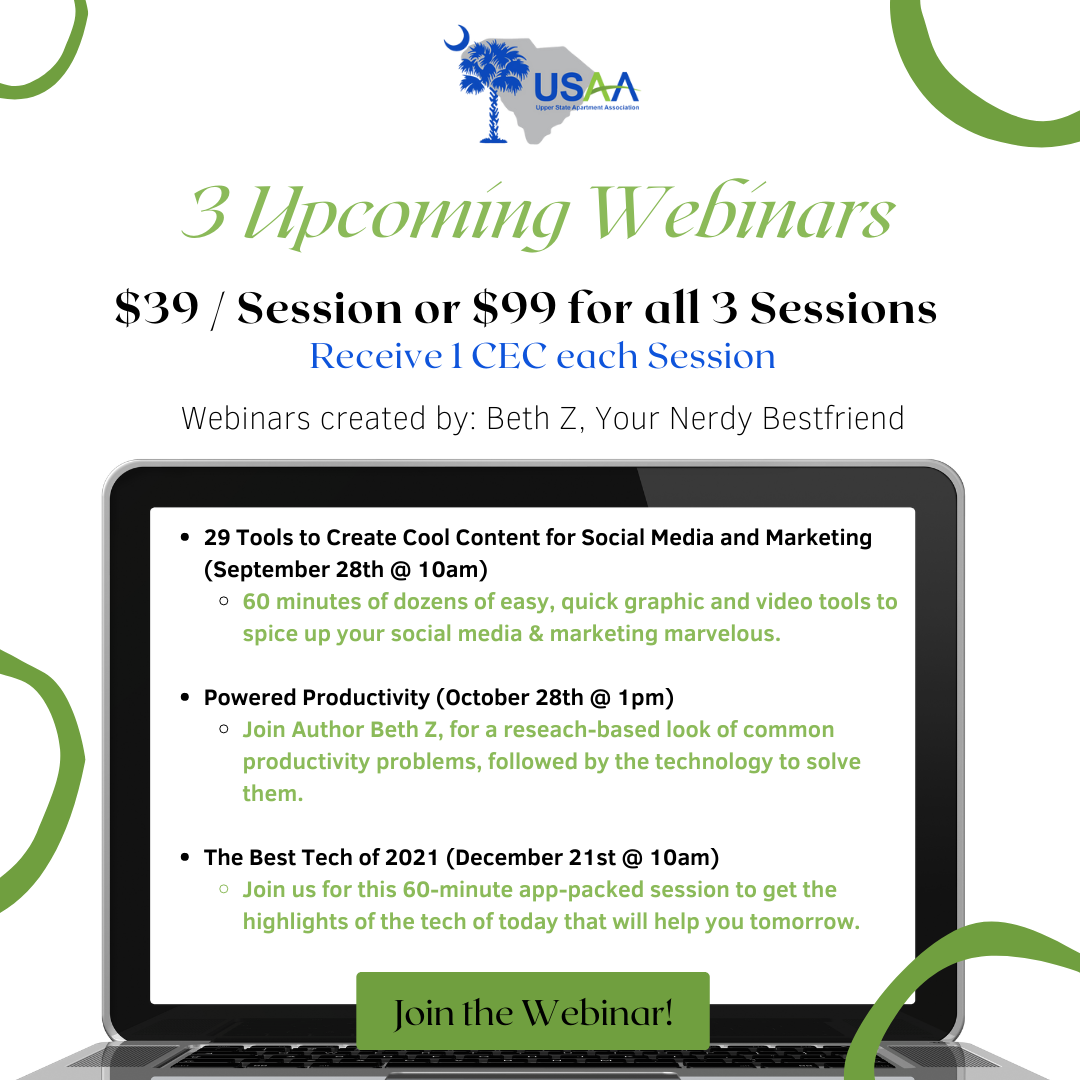 For More Information:
Andrea Graham
Director of Membership Services
Powered Productivity: Super Tech Tools to Get Stuff Done
Exasperated by email? Peeved about passwords? Tired of tedious tasks? You're not alone.
Join Your Nerdy Best Friend, aka Author Beth Ziesenis, for a research-based look of common productivity problems, followed by the technology to solve them.
Discover how to use free and bargain technology tools you never knew existed to work more efficiently with your teams, get organized and finally get stuff done.
Discover low-cost, high-value apps and tech tools that you can start using right away
Learn great tech tips and app ideas from your colleagues
Get new ideas to increase efficiency, improve relationships and get things done!