"Rise Resiliently: Succeeding at Work When Life Gets Difficult"
---
Wednesday, September 23, 2020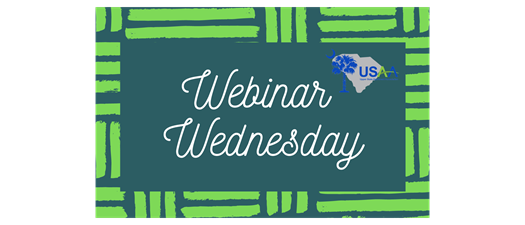 Webinar Wednesday
$30 - Member Rate
$40 - Non-Member Rate
You are an amazing employee. You love your job and you want to do well every day. But, when life gets hard - when you go through difficult seasons, experience personal loss and pain, or are just feeling overstressed, overwhelmed and over "it"- it can get in the way of you being your best at work. You don't want your work performance to be impacted, so what can you do?
In the same vein, you may be leading people who are going through difficult times in their lives and you want to know how to help them through this season, while still getting the performance and productivity you need from them.
In this webinar you'll learn how to "Rise Resiliently" and succeed at work when life is hard by discovering how to:
Develop the skills you need to bounce back healthily and effectively
Take control of your situation
Understand proper boundaries and navigate with healthy boundaries
Clearly communicate your situation with those who need to know
Build a tribe that can support and help you through the difficult season
Help the people you lead rise resiliently
Join Rommel Anacan on September 23, 2020 at 2pm to Rise Resiliently!
Who should watch:
On Site Team Members, Regional Managers, Small Owners, Management Company Executives, Training Directors, Marketing Directors
---
About Rommel Anacan:
Rommel Anacan (Roh-mel Ana-kin) is an entrepreneur, motivational speaker, and organizational strategist. He founded The Relationship Difference in 2011 after a successful career at all levels of the multifamily housing industry. Rommel is best known for powerfully impacting thousands of people, companies and organizations nationwide by helping them break through their limits so that they can achieve the success they desire. He has been a member of the famed Apartment All-Stars team since 2017. On a personal note Rommel loves spending time with his wife and daughter, watching Hallmark movies (seriously), wearing cowboy boots, serving in the Civil Air Patrol, and drinking lots of Coke Zero. Learn more at www.RommelAnacan.com.