"Simple Adjustments for a Sizzling Summer"
Webinar Wednesday - Multifamily Insiders
---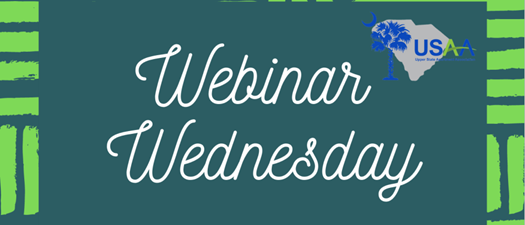 The proactive manager embraces the Sales Coach role. The name of the game in 2021 is effective use of technology combined with the personal touch. It's not impossible! Avoid getting lost in the uber-efficiency of your tech systems, and remember to embrace that killer combination of efficient technology and knock-em-dead customer service. Join us for an interactive discussion that will ensure your summer success. We'll talk about about leaving the comfort of your routines and building the personal touch with prospects, embracing reviews (good and bad), addressing inventory and price challenges, busting through objections, keeping the team on the same page, making sure the product is perfect, and more.
Opportunities abound; you just might not be looking in the right place. We'll get you there!
Attendees will be able to combine operations savvy and positive coaching skills.
Attendees will be able to spot marketing opportunities everywhere.
Attendees will be able to create team work opportunities that will ensure success in the busiest leasing season.
About Steve Matre:
Steve Matre is Vice President of training, marketing, and strategic support for the Mandel Group, property managers, owners, and developers in Milwaukee, WI, operating in five states. He leads the team learning and development and property marketing efforts. Prior to this, he has made stops at two other national property management companies and held titles including assistant controller, senior regional manager, Vice President of operations, Head of HR, and Director of Training, Marketing, and Revenue Management. Steve gives back through work on committees and boards for his local apartment association, the National Apartment Association, and IREM, as well as serving as an informational source, writer, and speaker whenever he can. A graduate with degrees in Finance and English from the University of Wisconsin, Steve is a CPA, CPM, PHR, and holds several affordable housing designations. If he's not answering his phone, he's either holed up with a good book, listening to a favorite podcast, out for a run, or obsessing over a college football game.
About Michelle Wood:
As the Vice President of Marketing and Engagement at Aeris Properties, Michelle oversees the firm's strategic marketing programs in addition to all employee engagement & training efforts. She brings more than 18 years of marketing and property management experience to her role. Prior to joining Aeris Properties, Michelle led a team that was responsible for the creation and implementation of marketing strategies for 13,000 units that spanned 45 properties in Florida, Georgia, North Carolina and Texas.
Michelle is a volunteer with the South East Florida Apartment Association and is an active member of the education committee. In 2018 Michelle was named as one of DMN's 40 under 40 Marketing honorees. Outside of work, Michelle enjoys riding her Peloton and spending time with her husband and son.