"Staging For Virtual, Self & In Person Tours"
---
Wednesday, February 10, 2021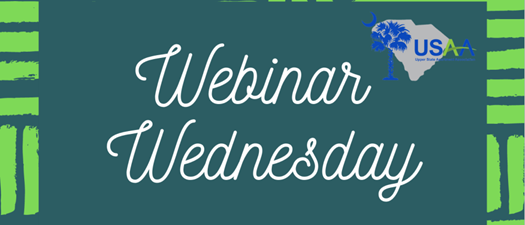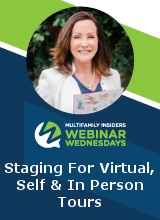 What draws you in when your first enter a barista, hotel or boutique? Places that we love usually perk our senses, create desire and pump our adrenaline. Why not have this response with your "show units"? Your future renters want an experience – at their leisure, anytime, anywhere. Learn how to STAGE, excel your leasing momentum, and optimize lead conversions - even when the tour is virtual!
Brand your virtual tour presentations.
Increase visual "got to have it" sensory.
Overcome the blah of showing a vacant unit.
Join Maria Pietroforte and the Webinar Wednesday Team on February 10, 2021 at 2pm Eastern Time to increase leasing momentum with these staging secrets!
About Maria Pietroforte:
Maria Pietroforte is NOT your average Multifamily President and Executive. She is "authentically herself" whether riding her Fat Boy Harley Davidson, cuddling with her 3 dogs, cat & exotic reptiles or leading teams towards a common goal across the nation.
She is known in the industry as a repositioning and brand identity expert with a contagious energy. As a Consultant, Speaker and Mentor – Maria infuses positive passion and innovation into everything she does. She thrives on helping teams & companies generate results with creative and collaborative solutions.