A Letter from USAA 2021 Board President
February 23, 2021
Posted By: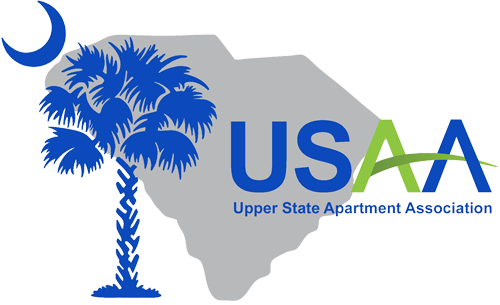 To USAA Direct Associates, and Supplier Associates:
Hello Upper State Apartment Association members…I hope this letter finds you all doing well. Late last year your Board of Directors decided to try a quarterly "Letter from the President." So, here we go.
This quarters letter will revolve around the word "Adapt or Adaptation." To Adapt is the act or process of changing to better suit a situation.
John Wooden said, "If we fail to adapt, we fail to move forward." Your apartment association has done a ton of "adapting" over the last year…as I'm sure you have as well.
            USAA held its first ever Virtual Excellence Awards(!), and for something we've never done before…it was very successful!
            USAA's education classes are exceeding expectations because we've "adapted." Moving classes and programs to a virtual option, we are able to reach broader…not just the Upstate! Here are a few examples:
Record attendance for Property Management
Held Fair Housing while Chris Loebsack, with Loebsack and Brownlee, informed us of the latest updates for Fair Housing.
CPO (Certified Pool Operator) class is maxed out at a socially distanced 20 attendees.
CPR class
Membership 101
February 18th USAA hosted a virtual Bingo for NAAPAC, and raised $385, which was above Government Affairs Committee goal!
EPA will be held March 3rd and 4th
March 8th we will be holding NAA's Advocacy Conference, where leadership joins forces to meet with local legislators concerning issues facing our industry.
Our FIRST Virtual Reverse Trade show on March 17th
The first of three Maintenance Trilogy classes will be March 18th
Team Development on Leadership March 25th
Membership continues to grow in all categories. All committees have met and are planning their events projects. We are currently doing a cold weather wear collection for Triune Mercy Center so please drop off your donations.
There is a lot going on at Upper State, and we hope you've seen the changes we've made as positive changes. As USAA continues to adapt, we do so with our members in mind. Without our members none of this would be possible. We thank you for your continued support!
All the best,
Mark Sharp – 2021 Board President