Coronavirus: The latest local updates, cancellations, resources, + more
Date posted
March 24, 2020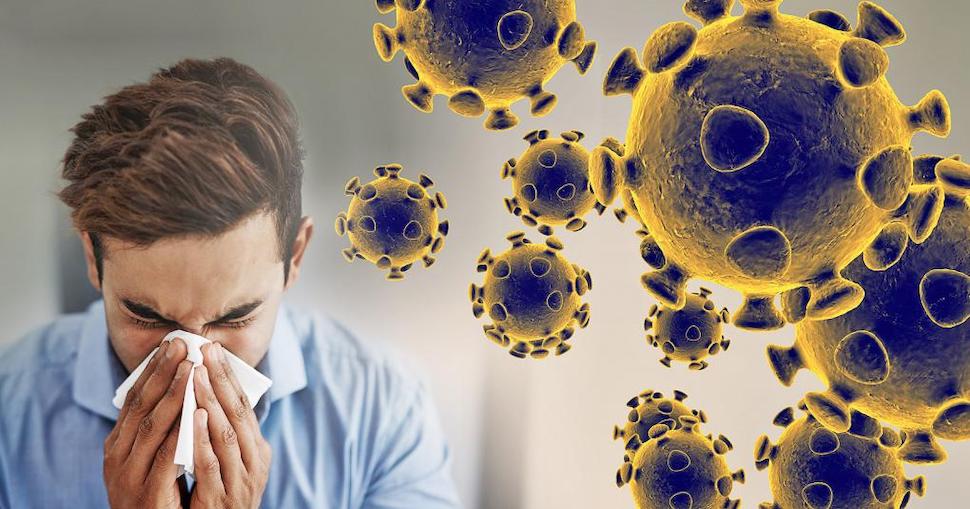 Major Local Announcements
○ Last night, Greenville City Council voted unanimously to implement a downtown nighttime curfew of the central business district, which will apply every night between 11 p.m. to 6 a.m. starting Wednesday. The city also decided to close Falls Park for the foreseeable future, effective today. (Greenville News)
○ On Monday, S.C. Governor Henry McMaster announced that all law enforcement officers in S.C. are obligated to disperse any public gatherings of three or more people outside of their homes – with the exclusion of businesses + employers. (The State)
○ The U.S. Small Business Administration (SBA) recently approved a request by Gov. Henry McMaster regarding disaster assistance to S.C. small businesses. The SBA is now offering low-interest federal disaster loans to state small businesses that are impacted by the coronavirus. Find additional details on the application process here. (FOX Carolina)
○ Starting this week, South Carolina State Parks will be closed Wednesdays and Thursdays. The closure applies to all of S.C. State Parks' 47 locations. (Greenville News)
○ In response to increased demand for face masks, goggles, face shields and N95 or similar masks, Spartanburg Regional Healthcare System recently announced the launch of a mask challenge. Local organizations have donated more than ~10,000 face masks to help equip the healthcare system. Groups or individuals looking to donate masks can find more information here. (WYFF 4)
○ The Cancer Society of Greenville County has announced that the 2020 Hope Ball, originally scheduled for April 24, will be postponed until September 25.
○ The 2020 Olympics set to be held in Tokyo beginning July 24 will be postponed + might not take place until 2021. This is the first time in history the Olympics will be postponed – before, the Olympics has only been cancelled three times: once for WWI and twice for WWII. (WSPA)
Schedule Changes
○ College and professional sporting events (CBS Sports)
○ South Carolina colleges and universities (WCSC)
○ Local events (WYFF 4)
○ Greenville County School District
Community Resources
○ Bilingual coronavirus related resources (Hispanic Alliance)
○ COVID-19 Employer Resource Guide. (Greenville Chamber)
○ COVID-19 Information for the Business Community (South Carolina Chamber)
○ "Connecting our Community" resource page. (City of Greenville)
○ COVID-19 Community Resources (LiveWell Greenville)
○ COVID-19 Upstate SC Links to Information and Resources (Ten at the Top)
○ Kill Covid, Not Small Biz is a website that lists the ways local businesses are making their services + goods available during this time by modifying business operations.
○ Upstate Businesses Offering Take-Out & Special Services (iOnGreenville)
○ Takeout & Delivery Directory (Greenville On The Rise)
○ Retail and restaurant closings, hours of operation updates in Greenville (Greenville Journal)
○ Greenville Food & Beverage (Visit Greenville SC)
○ Information regarding free breakfasts + lunches for Greenville County students
○ COVID-19: Where to find food assistance (Kidding Around Greenville)
○ Greenville Area Parks and Outdoors Updates (Visit Greenville SC)
○ United Way of Greenville County's COVID-19 Community Relief Fund
○ U-Haul is offering 30 days of free self-storage to college students who have been impacted by schedule changes. Find the location nearest you here.
○ Area grocery stores, including Harris Teeter, Trader Joe's, Lowes Foods, Publix + Walmart are limiting operating hours to close earlier until further notice. Be sure to call your nearest store if you have questions about their hours or inventory + you can find more info here. (WCSC)
○ The Small Business Administration is offering low-interest disaster loans for eligible small businesses to help mitigate losses due to the pandemic.
Health Care Resources
○ Prisma Health offers Virtual Visits, free for anyone seeking potential COVID-19 care. (Greenville Journal)
○ Anyone in South Carolina who has COVID-19-like symptoms can use MUSC Health's Virtual Care system for free by using the promo code COVID19.