Guidance for Dealing with the Coronavirus - 3/27/2020
Date posted
March 27, 2020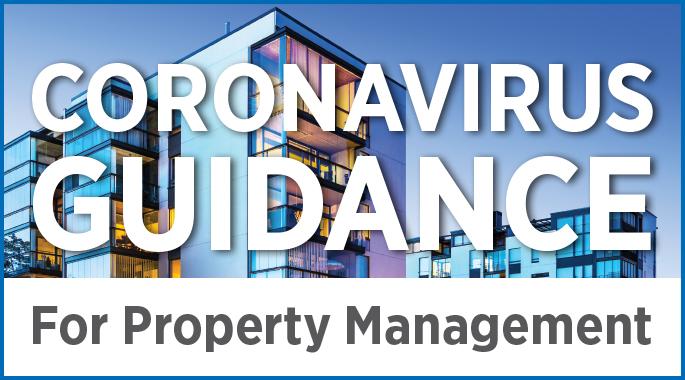 Latest News | Operational Best Practices | Federal, State and Local Regulatory Updates | Economic Impact | Media Guidance | Media Coverage | Resources
The Centers for Disease Control and Prevention (CDC) is closely monitoring the outbreak of a novel (meaning new) coronavirus (COVID-19), which was first detected in Wuhan City, China, and has since spread to 181 additional countries. With 83,836 cases of coronavirus confirmed in the United States (through March 26, 2020), the National Apartment Association (NAA) believes it prudent for its members and affiliates to be prepared for incidents involving COVID-19.
NAA understands that affiliates, members and residents may have concerns about how apartment communities should address the virus and, in an effort to offer guidance and information to assist with preparations, we have compiled the following material from official sources.
It is important to recognize that NAA, its affiliates and individual members are not health care professionals. The CDC and other qualified health officials should continue to be the primary source of current information and guidance. NAA is offering general, precautionary guidance from officials, and also adding some common-sense guidelines for our industry in the interest of promoting a proper amount of caution at this time.
Because this is a rapidly evolving situation, NAA will monitor developments and will continue efforts to secure guidance specific to the operation of rental housing from health officials. Additionally, NAA will update our website with new information as it becomes available.
Latest News
Statement from the National Apartment Association Concerning COVID-19 and Rent
The following is a statement from National Apartment Association (NAA) President and CEO Robert Pinnegar, CAE released on March 23:
The National Apartment Association and its more than 150 state and local affiliates, encompassing over 82,000 members and representing more than 10 million apartment homes, encourage all residents who are in financial distress to proactively reach out to work with their community managers prior to April 1. Many of our rental housing professionals already have individual plans in place to work with their residents in this unprecedented crisis. There is no "one approach fits all." The best strategy, and NAA's recommendation, is for owners, managers and residents to partner together to find the optimal solution. Providing a secure home for all of our residents is our primary goal.
Fannie Mae Provides Assistance to Help Renters Impacted by COVID-19 Stay in Their Apartments
In a press release issued March 24, Fannie Mae, in coordination with the Federal Housing Finance Agency (FHFA), is allowing lenders to grant forbearance to borrowers in properties financed by Fannie Mae for up to three months if the borrower is experiencing hardship due to the impact of the COVID-19 national emergency. As part of the forbearance plan, borrowers must agree to suspend evictions of tenants who are facing financial hardship due to the current crisis. Fannie Mae anticipates that this will provide relief to renters across more than 27,000 properties.
NAA Releases Guidance Concerning Shelter-in-Place Orders
Guidance from the National Apartment Association released on March 20.
Office of Public and Indian Housing (PIH) Suspends REAC Inspections
HUD's PIH released a memo addressing the suspension of REAC Inspections and other programmatic information.
Small Business Administration Will Provide Disaster Assistance Loans
SBA's Economic Injury Disaster Loans offer up to $2 million in assistance for a small business. These loans can provide vital economic support to small businesses to help overcome the temporary loss of revenue they are experiencing. Further resources can be found here and on SBA's websites: www.SBA.gov/coronavirus and www.SBA.gov/disaster.
DOL Announces New Guidance on Unemployment Insurance Flexibilities
DOL announced new guidance outlining flexibilities that states have in administering their unemployment insurance (UI) programs to assist Americans affected by the COVID-19 outbreak.
Department of Energy Coronavirus Resources
DOE is coordinating closely with the White House and its interagency partners in the unified response to the Coronavirus. DOE leadership will be issuing further guidance as the situation evolves.
Operational Best Practices
Micro-Webinars