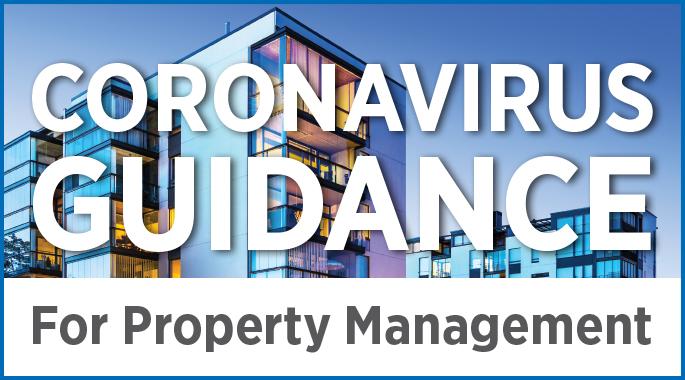 The Centers for Disease Control and Prevention (CDC) is closely monitoring the outbreak of a novel (meaning new) coronavirus (COVID-19), which was first detected in Wuhan, China, and has since spread to 209 countries and territories. With 367,685 cases of coronavirus confirmed in the United States (through April 7, 2020), the National Apartment Association (NAA) believes it prudent for its members and affiliates to be prepared for incidents involving COVID-19.
NAA understands that affiliates, members and residents may have concerns about how apartment communities should address the virus and, in an effort to offer guidance and information to assist with preparations, we have compiled the following material from official sources.
It is important to recognize that NAA, its affiliates and individual members are not health care professionals. The CDC and other qualified health officials should continue to be the primary source of current information and guidance. NAA is offering general, precautionary guidance from officials, and also adding some common-sense guidelines for our industry in the interest of promoting a proper amount of caution at this time.
Because this is a rapidly evolving situation, NAA will monitor developments and will continue efforts to secure guidance specific to the operation of rental housing from health officials. Additionally, NAA will update our website with new information as it becomes available.
Operational Best Practices
Operations
Rent Collection
Resident Exposure
Free Form for Rent Relief Requests
NAA is offering a sneak peek of its newest compliance solution, NAA Click & Comply, by releasing a Rent Relief Request Form for property management companies to utilize across their portfolio. This form will easily document and track requests from residents who are suffering financially during COVID-19, including special arrangements and/or payment plans that have been agreed upon by the property and its residents.

The form, powered by Leonardo247, is free of charge and will allow property management companies to pull reports with detail on each property or an overview across the entire portfolio.

If you are interested in this form, please contact Nicholas Tovar.
Resident Engagement
Off-Campus Student Housing
Resources for Teleworking
Federal, State and Local Legal and Regulatory Updates
Eviction Restrictions and Related Renter Protections
Eviction Legal Resources
Tax Relief
Mortgage Forbearance
Business Relief Programs
State and Local Resources
State and Local Regulatory Responses to COVID-19
Industry Survey Report
NAA and IREM sponsored a joint survey of our memberships and partnered with CEL & Associates to conduct the survey on a monthly basis. The results will be used in advocacy efforts to inform and educate policymakers on the impacts of COVID-19 to the vital rental housing industry. The initial survey was open from April 13-April 17 and received 191 responses.
Economic Impact
Bi-weekly updates on economic data releases, forecasts and impacts of the coronavirus on the national economy.
Data Resources
Census Household Pulse Survey (Renter Sentiment)
The U.S. Census Bureau Household Pulse Survey provides a weekly study of household experiences during the Coronavirus pandemic. The information collected includes household employment, food security, health status, housing security, and educational disruptions. The U.S. Census Bureau is collecting data for 90 days starting on April 23.
Media Guidance
NAA recommends that incoming media requests be directed to CDC and/or local health officials, who are better qualified to answer their questions at this time. You don't want to be at risk with liability concerns.
Ensure your office has proper contact information of the local health authority and/or the best CDC resources on hand for handling queries from local stakeholders.
NAA recommends a holding statement be developed. An example: "We appreciate your call. It is wise for everyone to remain current and follow the most recent guidance provided by health officials. That is why we request that you direct your question to [Local Health Official] or the CDC, who are on top of this situation."
Other Key Messages to Consider
NAA recommends that guidance from CDC and other officials be treated seriously. At present, CDC prevention information includes:
Wash hands often with soap and water for a minimum of 20 seconds. If soap and water are unavailable, use an alcohol-based hand sanitizer.
Avoid touching your eyes, nose and mouth with unwashed hands.
Avoid close contact with people who are sick.
Stay home when you are sick.
Cover your cough or sneeze with a tissue, then throw the tissue away.
Frequently clean and disinfect touched objects and surfaces.
NAA encourages all members and affiliates to monitor the situation and stay current with advice from CDC and public health officials.