Tax Resources and Weathering the COVID-19 Emergency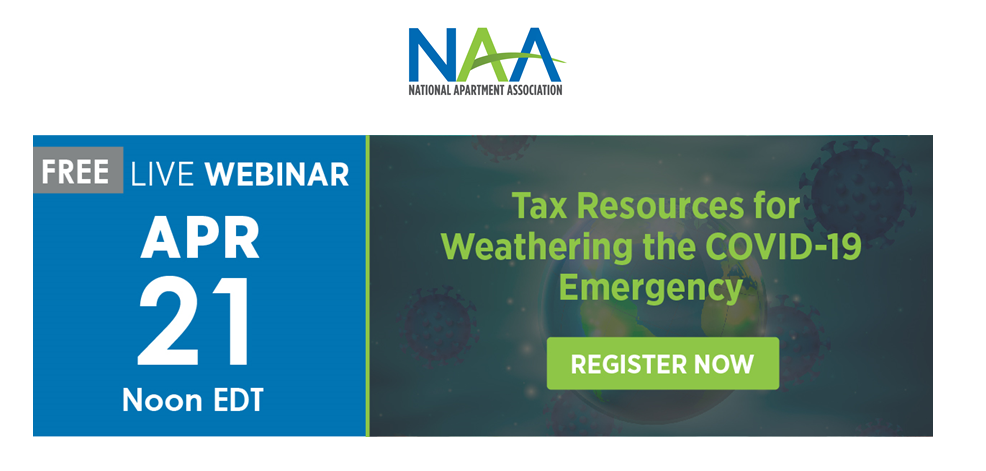 Three major pieces of legislation have been enacted since the COVID-19 emergency began. These laws included tax provisions that provide businesses, including rental housing providers, with access to resources to help preserve their company, retain employees and be better positioned for success once the COVID-19 emergency passes.

This webinar will explain those provisions as well as relevant guidance issued by the Internal Revenue Service.