For first-time visitors to the new website, please see the "Welcome to the New USAA Website" article for login instructions!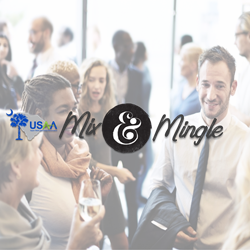 Mix and Mingle
Thursday, September 6, 2018 at 6:00PM. Your logo will be displayed on all marketing items before...
Supplier Appreciation/August Monthly Meeting Sponsorship
Supplier Appreciation & August Monthly Networking Meeting:Tuesday, August 28, 2018 at 6:00PM...