Diversity Equity Inclusion: Considerations for Managing Diverse Teams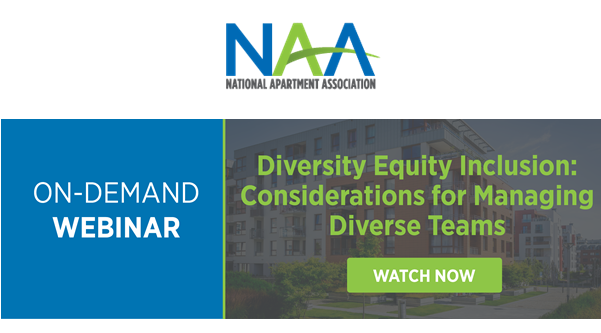 During these times of unrest, it is paramount to the success of the rental housing industry that we are considerate and thoughtful toward each other, especially where it concerns our colleagues, customers and in our communities. Their well-being is incumbent on the creation and maintenance of a more inclusive and respectful environment in and around the rental housing industry.

In this webinar, Dr. Robert (Bob) Crouch, Director for Diversity and Inclusion at Duke University, discusses how diversity, equity and inclusion are important principles for leaders and rental housing professionals to follow. From implicit bias impacting hiring practices to identifying the characteristics of an inclusive leader, participants are given the tools to facilitate the personal and organizational development of a diverse, equitable and inclusive organization. We are in this together and we will get through this together.